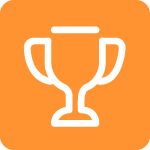 Quiz manager
Blended Evaluation of knowledge and know-how!
A winner at the Brandon Hall Awards, Quiz Manager is an effective way of combining evaluation of knowledge and field observation of skills in a blended approach.
User management

Just as effective for 100 as for 100,000+ users
Industrialise the evaluation process with banks of thousands of questions and a genuine translation manager in over 25 languages. Create and distribute your questionnaires on PC, tablet or smartphone et analyse the results of one hundred to 100,000+ users.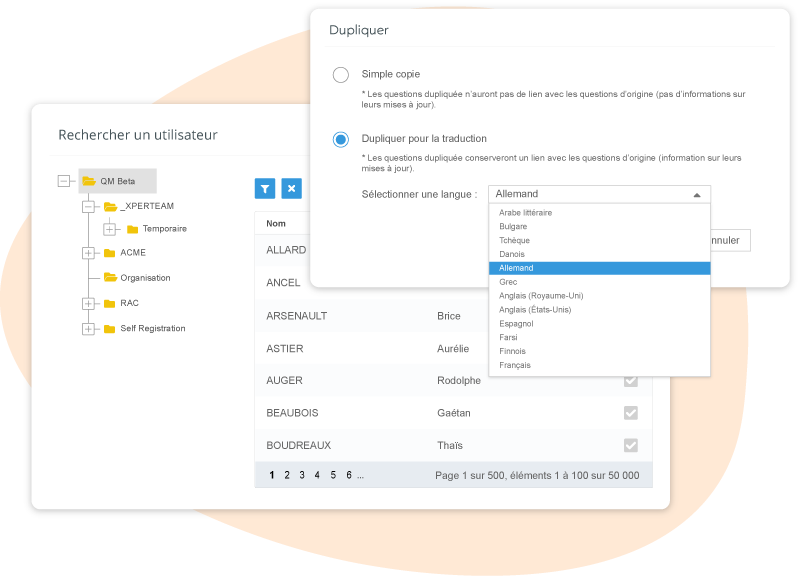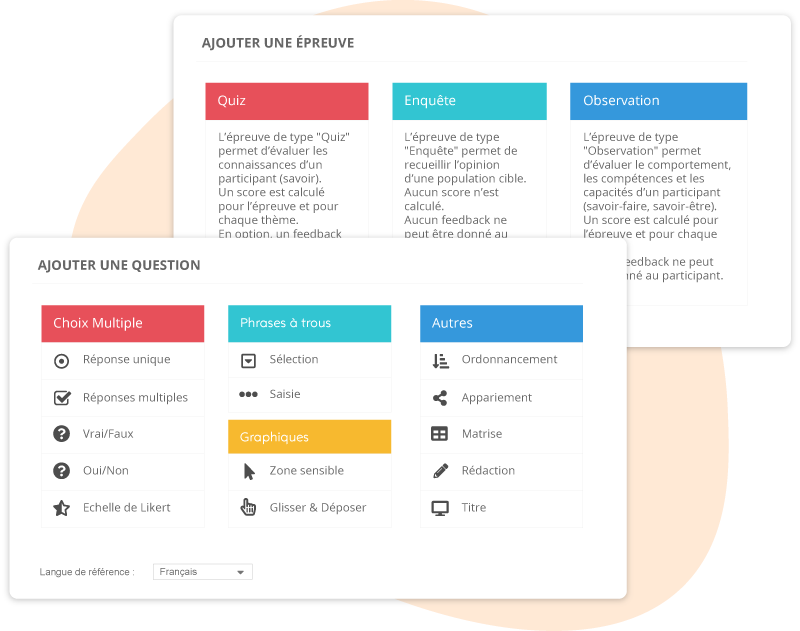 Varied questionnaires
Evaluation in all its forms
Positioning tests, training, knowledge control, memory anchoring®, exams, certifications, field observations, 360-degree assessments, surveys, training assessments, etc. There is no limit in creating questionnaires.
Configuration
Not just a simple multiple choice quiz
Advanced scoring, conditional branching, random draws, elimination questions, thematic analyses, etc. Use advanced features to engage your learners further.
Coaching
Feedback and Field Observation
Boost your systems for genuine skills coaching with observations and 360-degree feedbacks. Quiz Manager offers one of the best quality/price ratios to democratise the 360-degree in the company.
Skills
Skills evaluation
Map the upscaling of skills in your organisation through your evaluations associated with the skills reference framework included in the solution.
Publication
Compliant with all e-Learning standards
Incorporate your evaluations into any e-learning system (LMS and/or LRS platform) thanks to the support of standards SCORM 1.2 and 2004, xAPI (TinCan), to avoid being locked into a proprietary solution.